Swing Era New York:
The Jazz Photographs of Charles Peterson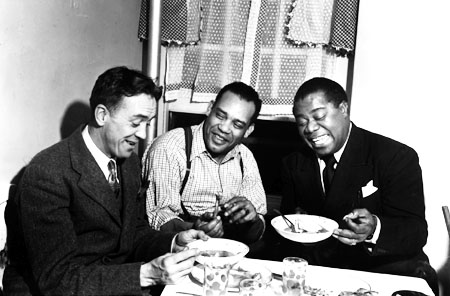 photographer Charles Peterson, drummer Zutty Singleton, and Louis Armstrong - in the kitchen of Zutty's Harlem apartment enjoying the host's chicken gumbo and some weed (N.B. the roach pinched between the thumb and forefinger of Pops), February 1942.
Click photo to see large
Photos copyright © the Estate of Charles Peterson.
---