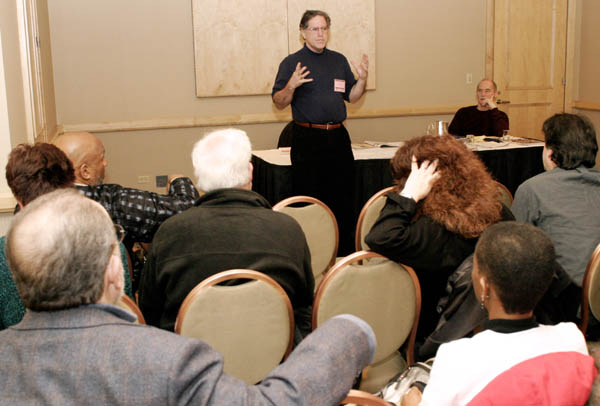 Paul de Barros & Dan Ouellette co-chair the first JJA "Who Asked you Anyway?" seminar, where participants were given the assignment of writing an overnight review of a IAJE concert.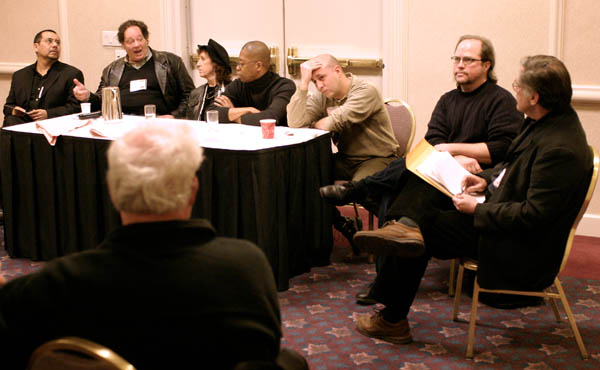 Members of the JJA (Felix Contreras, Howard Mandel, Patricia Myers, K. Leander Williams, Larry Blumenfeld, Bill Milkowski, Paul deBarros) pick the winner of the music review that was assigned at the first meeting.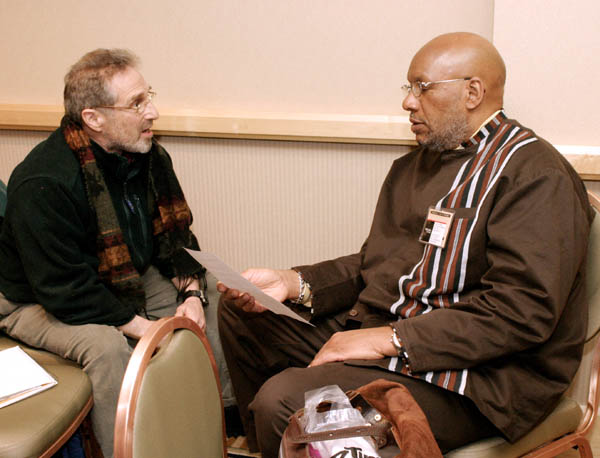 Willard Jenkins critiques the work of an aspiring jazz journalist, during the second installment of "Who asked you, Anyway?"