Women's Avant Fest '97
Photographed by Marc PoKempner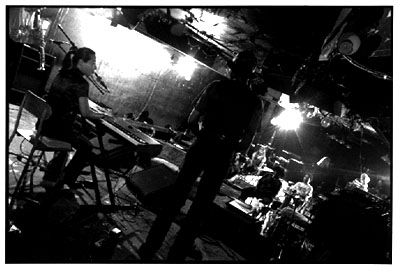 2. Pianist Yoko Noge, with singer Elijah Levi and soprano saxist Clark Dean, playing the Tokyo Blues, title track of their most recent recording.
Click image to view enlargement
Copyright © 1998. Photos Copyright © 1997, Marc PoKempner (call 773-525-4567 for reproduction permission)
Contact: Hman@jazzhouse.org for further information.