Women's Avant Fest '97
Photographed by Marc PoKempner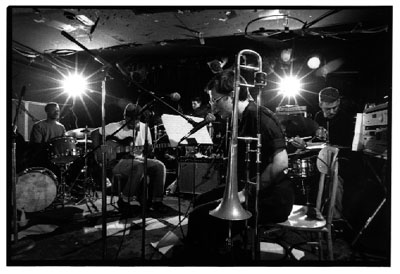 3. Trombonist Sara Smith's Chicago-based Kalaka, with a guitarist, cornetist and three drummers - "We play like carpool, everybody knows what that's like."
Click image to view enlargement
Copyright © 1998. Photos Copyright © 1997, Marc PoKempner (call 773-525-4567 for reproduction permission)
Contact: Hman@jazzhouse.org for further information.