Women's Avant Fest '97
Photographed by Marc PoKempner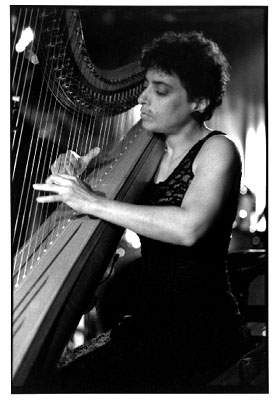 6. Elizabeth Panzer, "Have harp, will travel." Based in New York City, Elizabeth has recorded with Butch Morris, Reggie Workman, Kitty Brazelton, Judi Silvano and many others, besides releasing a solo album, Talking Harp.
Click image to view enlargement
Copyright © 1998. Photos Copyright © 1997, Marc PoKempner (call 773-525-4567 for reproduction permission)
Contact: Hman@jazzhouse.org for further information.